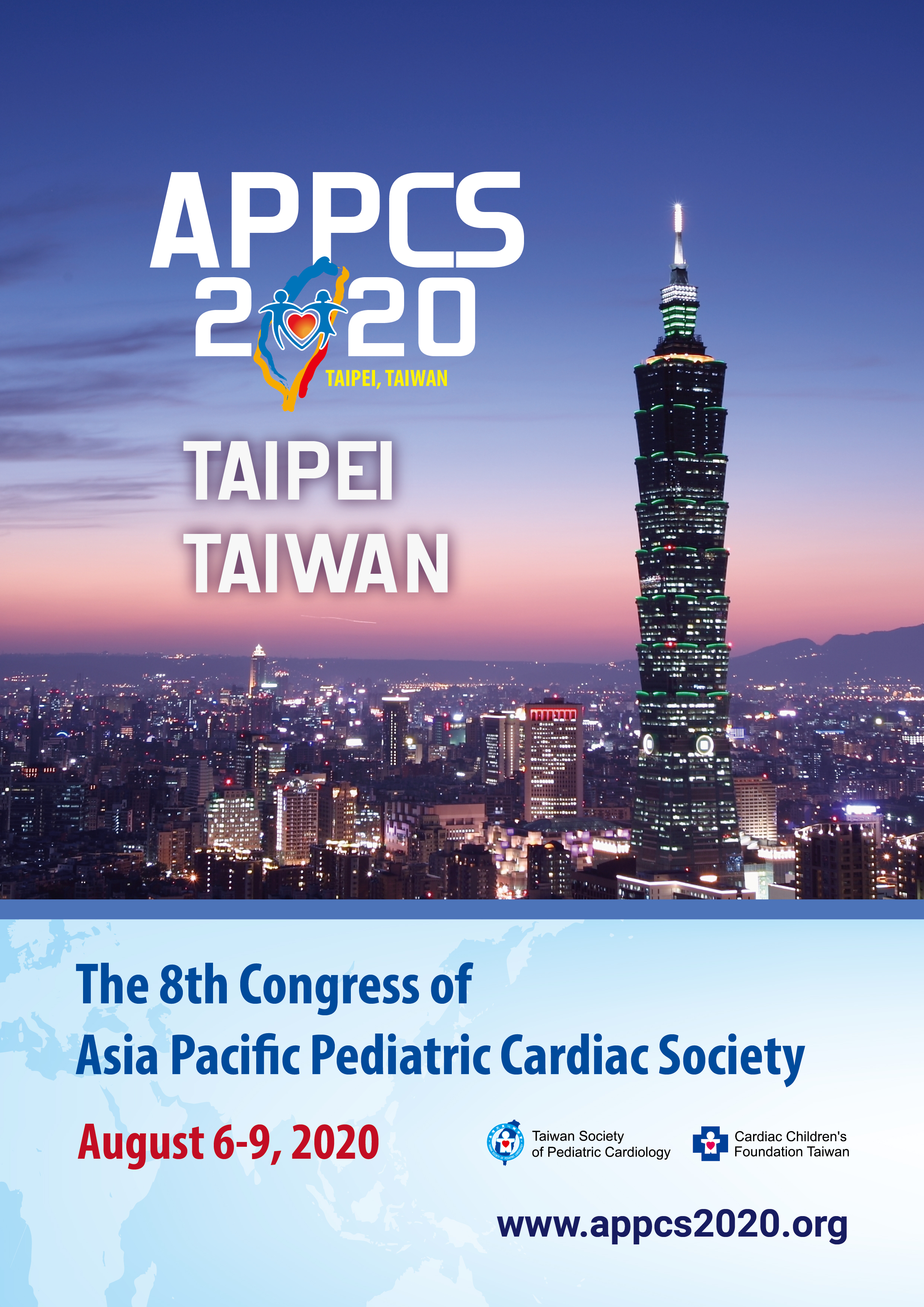 基本資料
| | |
| --- | --- |
| 開始日期: | 2020/08/06 |
| 結束日期: | 2020/08/09 |
| 主辦單位: | Taiwan Society of Pediatric Cardiology, Cardiac Children's Foundation Taiwan |
| 地點: | Taipei International Convention Center (TICC) |
| 人數: | 500 |
| 大會網站: | http://www.appcs2020.org/ |
---
詳細內容
On behalf of the Organizing Committee of the Asia-Pacific Pediatric Cardiac Society (APPCS 2020), we have the pleasure to invite you to join the 8th APPCS on August 6-9, 2020 which will be held at Taipei International Convention Center, Taipei, Taiwan.
With the recent advancement in interventional techniques and fruitful researches in pediatric cardiology, a lot of heart diseases in children can be managed with better results nowadays than before. As one of the country members of APPCS, we feel that we should make more efforts to promote collaborations between country members and institutions. With the platform provided by APPCS for consolidation of the collaborations, the Taiwan Society of Pediatric Cardiology is honor to take over and host the APPCS 2020.
In APPCS 2020, we are planning to invite several renewed societies as supporting organizations, and also organize several joint meetings in the program. All the members of Taiwan Society of Pediatric Cardiology and Taiwan Cardiac Children Foundation will work together to make this congress successful and fruitful. Taking this wonderful opportunity of a world union, we sincerely invite you to attend the congress. We believe with your support and participation, we will make this congress successful and remarkable!
---