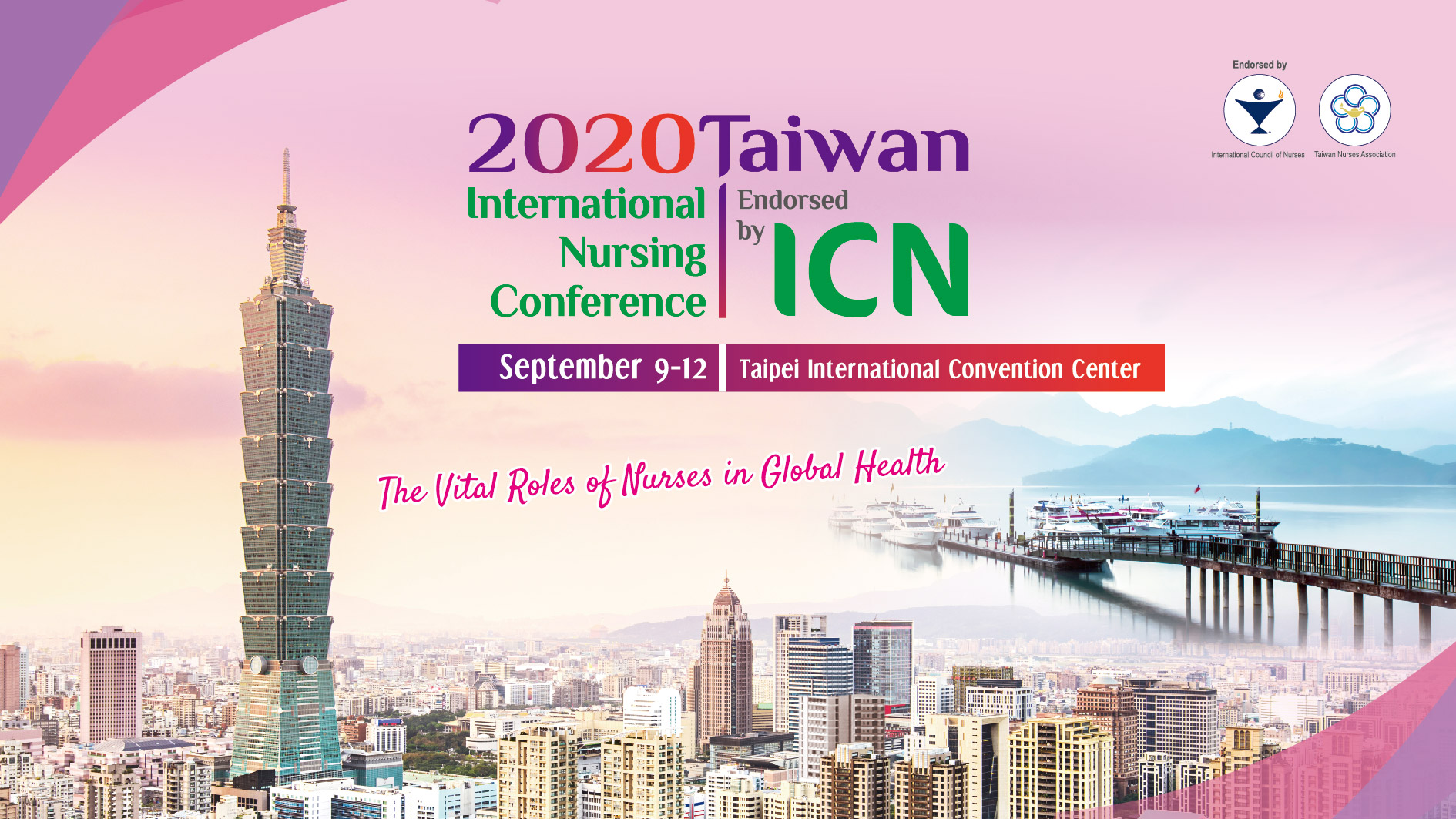 基本資料
| | |
| --- | --- |
| 開始日期: | 2020/09/09 |
| 結束日期: | 2020/09/12 |
| 主辦單位: | Taiwan Nurses Association (TWNA) |
| 地點: | Taipei International Convention Center (TICC) |
| 人數: | 1000 |
| 大會網站: | https://www.twinc2020.tw/ |
---
詳細內容
TWNA has held its Nursing Research Conference annually since 1983 and the Asia-Pacific Nursing Research Conference triennially since 2014 as part of ongoing efforts to improve nurses' research competencies and to facilitate networking amongst nursing communities nationally, regionally, and globally.

The World Health Organization (WHO) has designated 2020 as the "International Year of the Nurse and the Midwife" in order to showcase the extraordinary and innovative role of nurses in making health services increasingly patient centered and to honor the 200th anniversary of the birth of Florence Nightingale. Also in 2020, nursing organizations around the world will be celebrating the achievements of the Nursing Now Campaign. Thus, in order to recognize the special significance of 2020 to the nursing profession, TWNA took the decision to scale up its conference for 2020.

We are very grateful that 2020 Taiwan International Nursing Conference has been endorsed by the ICN, a federation of more than 130 National Nurses Associations (NNAs) representing more than 20 million nurses worldwide. It is also a great honor that high-profile nursing experts, scholars, and leaders from across the globe will be sharing their views and expertise during the plenary keynotes, main, and panel sessions of the conference. Furthermore, the Conference Scientific Committee will select over 700 of the best symposia, oral, and poster submissions on key health and nursing issues for presentation during the 3-day conference, providing a multifaceted approach for participants to gain nursing knowledge and contribute to the nursing profession through the professional interactions and sharing of research findings that are critical to equipping nurses for the challenges of the present and future. In addition, the Conference Organizing Committee will organize professional visits that give conference participants opportunities to visit community and regional hospitals, medical centers, and long-term care facilities.
---