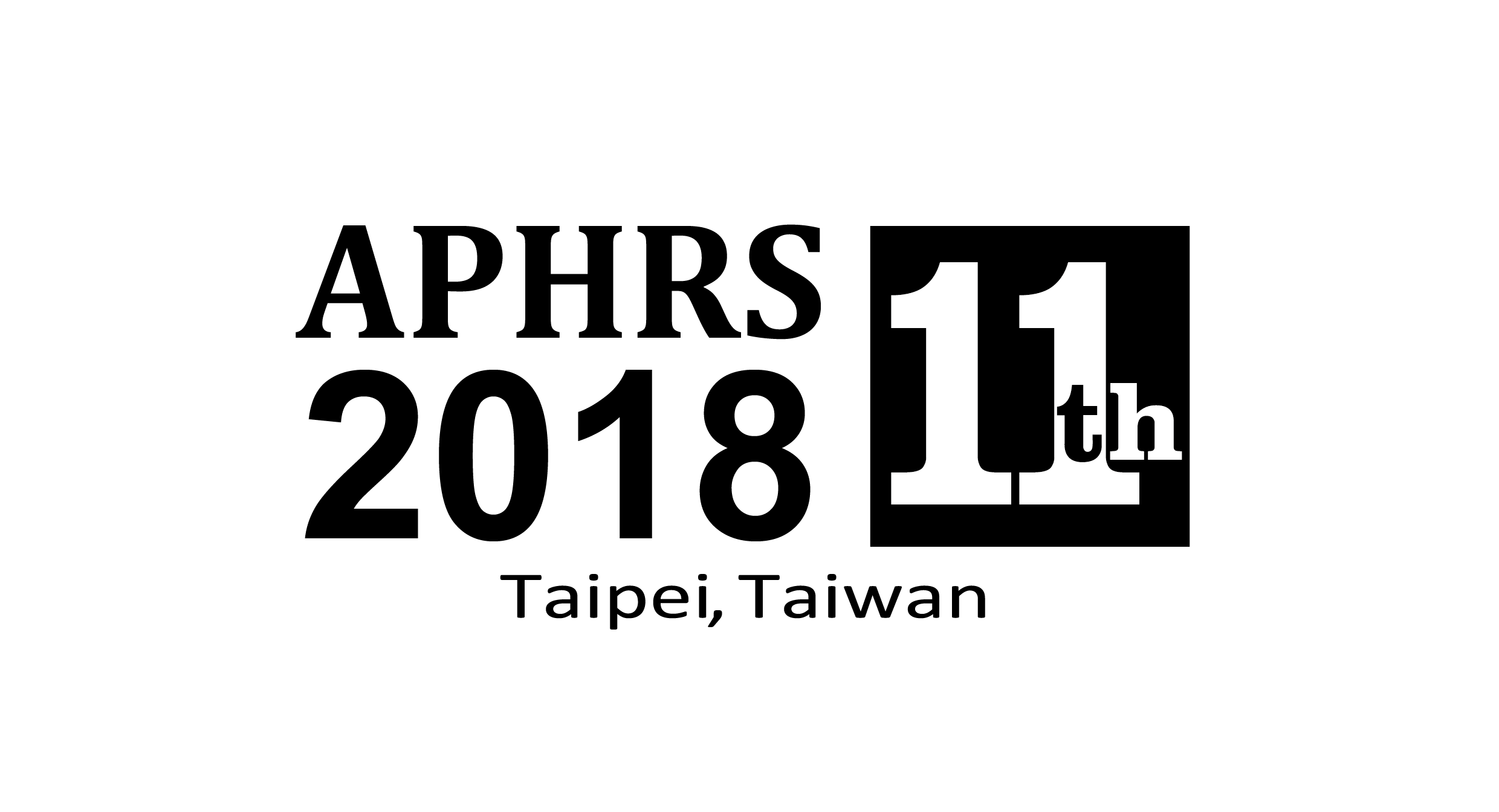 基本資料
| | |
| --- | --- |
| 開始日期: | 2018/10/17 |
| 結束日期: | 2018/10/20 |
| 主辦單位: | Taiwan Heart Rhythm Society |
| 地點: | Taipei International Convention Center |
| 人數: | 2500 |
| 大會網站: | http://www.aphrs2018.tw/ |
---
詳細內容
The 11th Asia Pacific Heart Rhythm Society Scientific Session in 2018 was authorized by Asia Pacific Heart Rhythm Association (APHRS) and successfully held in Singapore since the first session in 2008, followed by Mainland China (2009) and South Korea (2010). Japan (2011) and other countries have been hosting it for more than 10 years and are major international conferences held regularly in the Asia-Pacific region each year. Through the coordination and promotion of this non-government medical organization, relevant medical and health communication activities will be carried out to promote the exchange of information on the prevention and treatment of cardiac arrhythmias and cardiovascular diseases in the world. When the first time was held in Singapore in 2008, nearly 1,020 experts and scholars participated in the event, and each year grew in multiples. There were nearly 2000-2,500 participants in the second (Mainland) and the third (South Korea). The 10th meeting just concluded in South Korea even increased to nearly 3,000 participants, showing that this conference has become the most important and largest international medical academic conference in the Asia Pacific region.
In recent years, with the aging of the population, the complexity of patients with irregular heartbeats and diseases is increasing day by day, and the demand for specialized arrhythmia treatment is also increasing. In view of the United States, Europe, Japan, China, South Korea and other countries, there are established the Arrhythmia Medical Association, and actively promote related activities to enhance its treatment and research standards. The Heart Rhythm Symptoms Association of Taiwan established the Taiwan Heart Rhythm Society (THRS) on February 20th, 2011, hoping that the establishment of this medical association will integrate all resources to further enhance academic, teaching, and clinical The quality of care.
In order to further enhance the academic exchanges between the domestic medical community and foreign countries and allow Taiwan's heartbeat to remain an important part of the international arena, the Taiwan Heart Rhythm Society successfully won over in 2012 under the leadership of Chairman Chen Shian. The 5th Asia Pacific Heart Rhythm Medical Association Academic Conference was held in 2012. More than 40 countries and more than 2200 people attended the conference. To this day, in order to once again demonstrate Taiwan's strengths in prevention and treatment of cardiac arrhythmia and cardiovascular disease research, and improve the academic status of related medical research in Taiwan, the Chinese Society of Heart and Rhythm Medicine once again won the "11th Asia Pacific Heart Rhythm Society Scientific Session in 2018". Once again to Taiwan, international experts have the opportunity to learn about Taiwan's efforts in the field of heart rhythm medicine in recent years and will use this opportunity to invite well-known experts and scholars at home and abroad to exchange academic research and experience.
---